Perkins Specialized Transportation Contracting focuses solely on providing engineered highway transportation solutions for super heavy, abnormal dimension, and delicate project cargo throughout North America. When we receive inquires to handle project cargo that is too large for conventional deck-style equipment, or requires full longitudinal support, or is too over-dimensional for rail transportation, Perkins aggressively pursues those opportunities to provide our high quality engineered transportation solutions. We know our specific niche in the marketplace and choose not to attempt to be "all things to all people". Perkins fully understands where we fit into the North American heavy transportation puzzle!
Perkins representatives routinely use a consultative sales approach by intent. When we receive inquiries for opportunities that are better suited for others, we frequently recommend other member companies of the Specialized Carrier & Rigging Association (SC&RA) with whom we are familiar that might be a better fit for your work. We simply want to be your first call for all of your superload opportunities; your "biggest and ugliest" cargo moves!
Most of those companies in the USA and western Canada to whom we refer business also understand their particular niche in the industry and will often contact Perkins to help them provide their clients with a single source turnkey solution. Because Perkins chooses not to perform heavy rigging or lifting work, short haul or site hauling, inland marine or rail transportation, we are an ideal candidate to perform as a subcontractor or vendor to other SC&RA member companies that do perform those tasks!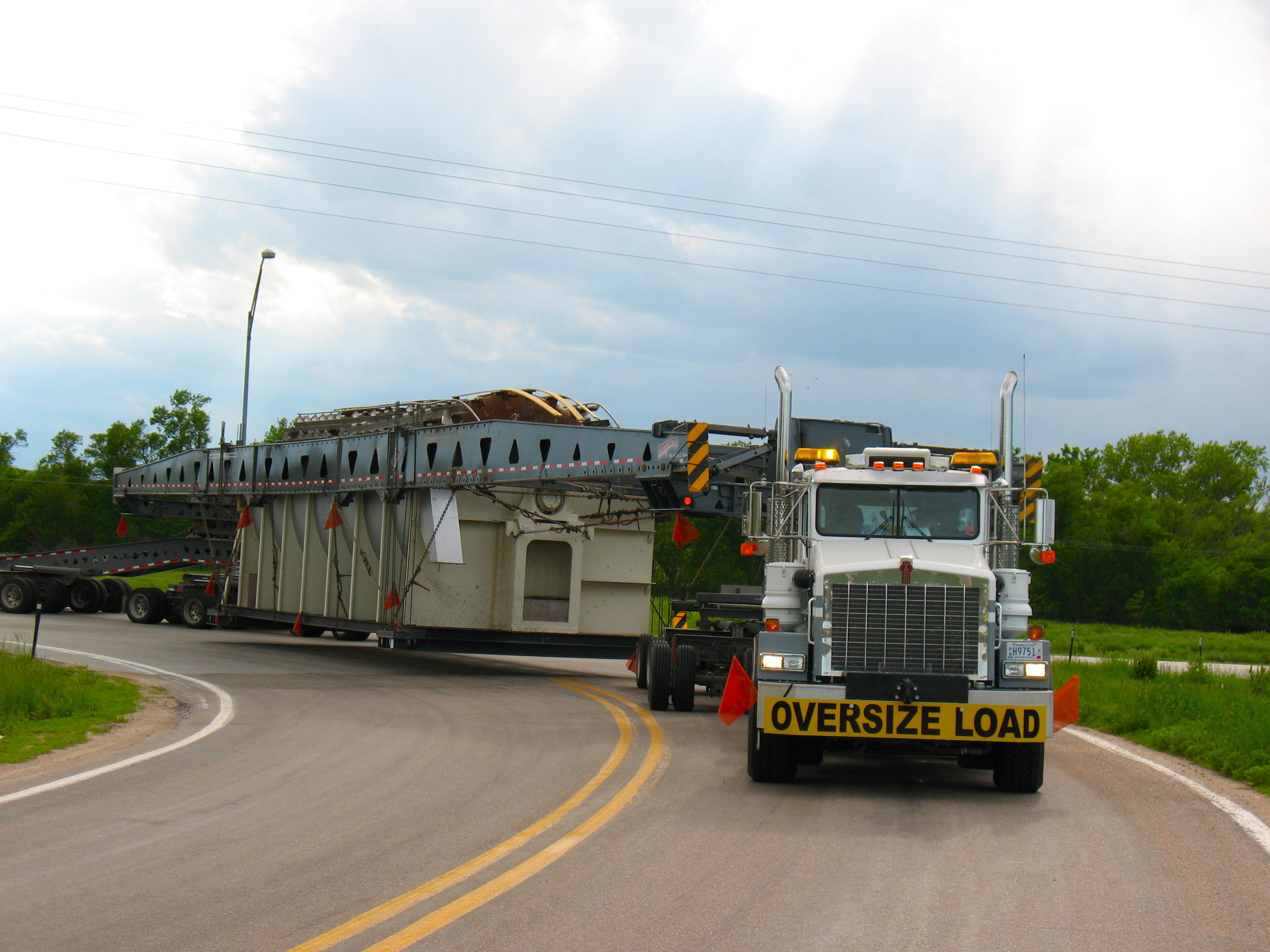 We have moved many superloads over the years for companies that do not have the desire to do long distance transportation except on a spot basis. They'd rather not make the substantial investment and infrastructure in order to be productive in it. In fact, many of those prime contract customers are internationally recognized as heavy rigging, lifting & transportation companies. Instead, they call on Perkins to provide its long distance hauling capabilities on a handful of loads of a large packing list that exceed their in-house capacity. In some of those cases, we handle their loads as an independent sub-contractor on the project. When that happens, Perkins personnel work just as hard to represent them professionally as an extension of their company just as we do with our other valued clients.
All of us realize that job site construction schedules can demand the need for multiple superload moves to be delivered during a compressed timeframe. When that happens, a singular asset-based company can find it very difficult to fully supply all of the needs of the project from its own resources. In such cases, Perkins provides a supervised, self-contained crew using our operated & maintained superload transport combinations on a daily rental basis to transportation companies who are already handling the overall logistics of their project themselves. We have proven many times that Perkins works well with others to make their project an overall success. Let us help you on your next superload transportation project in North America!
Mammoet Canada Western (below): Perkins provide 3 supervised crews each with different hauling configurations to aid them in massive module moving project from ID and WA into AB.